Day of the Cybersecurity Consultant
Boost your cybersecurity skills & get a taste of what it is to work, live & play as a Toreonite
Are you a cybersecurity consultant or aspiring to be one? Then we have good news for you.
Toreon is organizing the "Day of the Cybersecurity Consultant" and you are invited!
What to expect
On October 23, 2021, we will open the doors of our Antwerp office and we will spoil you with free training from the best cybersecurity experts in: Governance, Risk & Compliance, cloud security, application security, ICS security, ethical hacking, and security architecture.
And while you're there, you are welcome to chat with our consultants to understand what it's like to work, learn and play as a cyber consultant in the context of Toreon. We tend to do that over beers and chips.
Plenty of reasons to block October 23rd in your agenda.
Whiteboard hacking aka hands-on threat modeling crash course
by Sebastien Deleersnyder
Threat modeling is a structured activity for identifying and evaluating application threats and vulnerabilities. During this crash course, Sebastien will guide you through a hands-on exercise to create your own threat model.
From 0 to domain admin in no time
by Karel Sels
Karel Sels is here to show you the crazy things that ethical hackers get up to at Toreon. Discover just how fast he can go from nothing to domain admin simply by letting the victim search for one word in a browser search bar.
An introduction to ISO27001, how to kickstart your security management system!
by Siebe De Roovere
ISO27001 is the most popular security standard in Europe. During this 30-minute crash course, we make sure you get a good helicopter view on the requirements of the standard and the steps our consultants go through during an implementation process. This will give you a small taste of the real thing. 
What are the cybersecurity challenges for ICS/ IOT?
by Jasper Hooft
Nowadays, not only the classic IT systems are targeted by cybercriminals. In fact, Industrial Control Systems are increasingly being targeted. During this course, Jasper will introduce you to the top 5 threats in OT/ICS environments and how to mitigate them. The only prerequisite is your common sense so make sure you bring it with you! 
How to build a security strategy
by Eric De Smedt
During this mini-course, we will introduce you to a methodology enabling you to proactively build a cybersecurity strategy, aligned with your company's objectives and which you can communicate as a security professional to your top management.

What will be discussed during this course?  
Trends 

and developments in the 

security 

landscape

 

 

Pillars of a

 security strateg

y

 

 

Security strateg

y design 

methodolog

y

 

 
How to handle phishing as incident responder
by Sander Schouten
Ransomware data breaches are often the result of phishing and human error. As incident responder, Sander will share his playbook and teach you the importance of the following steps: Preparation, Detection, Analyse, Containment, Eradication, Recovery, Post incident Activity.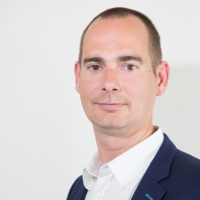 Seba is co-founder and CTO of Toreon. He started the Belgian OWASP chapter and co-founded the yearly security & hacker BruCON conference and trainings in Belgium. With a background in development and many years of experience in security, he has trained countless developers to create software more securely. He has led OWASP projects such as OWASP SAMM, thereby truly making the world a little bit safer. Now he is adapting application security models to the evolving field of DevOps and is also focused on bringing Threat Modeling to a wider audience.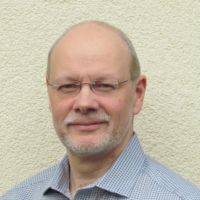 Eric De Smedt is a  CISSP, Expert Security Consultant at Toreon. and has been active in the cybersecurity industry for over 30 years. Throughout his career, he executed multiple roles, ranging from very technical to security managerial functions, giving him a very broad experience in the field of cybersecurity. Recently, Eric mainly focuses on defining security strategies at Toreon for multiple customers, where he combines a number of strategic security projects and CISOaaS engagements, as well as in his previous role as 'Manager Cybersecurity' at Telenet where he was responsible for all security governance aspects including policies and standards, security awareness, compliance, and creating and implementing the overall cybersecurity strategy.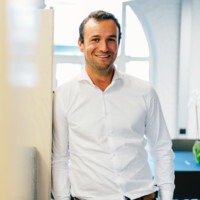 Siebe De Roovere has been working for Toreon for more than 5 years and can be considered as one of the Toreon dinosaurs. During this time, he has worn many caps as he started as a GRC consultant who implemented lots of ISO27001 management system at clients. Later he also became an ISO27001 trainer and now he focusses on selling as many ISO27001 (and other 😉) projects within the Incubator, one of the market verticals within Toreon.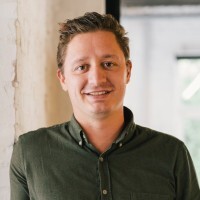 For more than 8 years, Jasper worked around the world as automation programmer and maintenance/commissioning engineer. During this period, he obtained in-depth experience in various ICS environments (PLC and DCS) in different sectors (petrochemical, food and feed and many others). Jasper started at Toreon as ICS consultant in 2018 and is now the Unit director for Utilities and Industry. Here he is responsible for Sales but also, he is supporting the team of consultants who work at our Utilities and industry customers.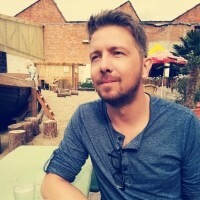 Sander is a  Senior Incident Responder Expert of Toreon. He started his career as electronic engineer, physicist and later founded his own hosting company: Liquid Hosting. Hosting is hard when you encounter malware, network breaches, phishing, worms and viruses. I learned security the hard way, the risk, exposure and impact on customers.
Securing your environment applying technology with policies, standards and procedures is not enough. How to deal with incidents and the time to identify, detect, contain and recover is another level of security.
Register now and secure your spot