Governance, Risk and Compliance
Security and privacy policy with impact on your organization
Our Governance Risk Compliance (GRC) consultants coach your people and leaders to integrate security procedures and processes and maintain compliance. True experts in identifying risk, our GRC consultants will install the correct controls and mitigate threats. Together with your team, they establish security architecture and policies that conform with all relevant rules and regulations. The resulting policies align with your risk tolerance. If you require proof that cybersecurity is built into your governance and operations, we will facilitate your becoming ISO27001 certified.
Our GRC experts do not just generate documents. They help you activate controls within your organization, as well as raise the needed awareness throughout the organization.
Certified Microsoft Security experts, our GRC experts set up your identity & information protection controls within M365 and Azure. After the initial configuration, they can monitor your compliance against best practice security frameworks—in addition to your own policies. We ensure the security of your most valuable assets and the integrity and confidentiality of your most important data.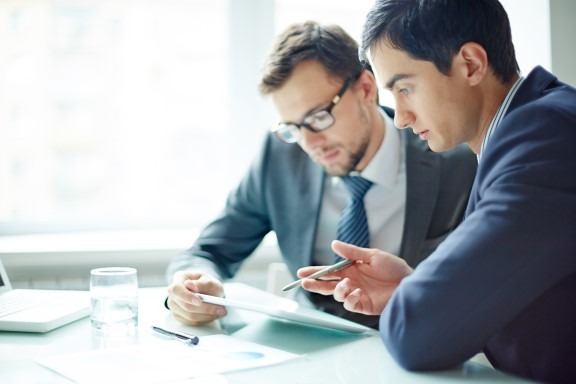 Your organization is not meant to operate inside a bunker, nor should it be protected like one. Still, security remains a concern. Our GRC experts have experience helping organizations from medium–sized businesses to large enterprises to government services. Regardless of size, security should always come down to supporting your business goals. We craft security policies that fit your needs and conform to your risk tolerance.
Our experts understand the regulations and laws pertinent to your business. We select the right framework to reinforce the security governance of your organization, such as ISO27001, NIST or CIS Controls. With the right security governance structure, you can be assured that cybersecurity is in force. Furthermore, you can offer proof to clients and partners.  
From helping hands to As-a-service
Our flexibility helps you improve security governance.  
We can assist your Information Security Office or Data Protection Office with as-needed expertise to tackle complex problems or manage security and compliance projects.

 

We can offer our coaching services to help your own people perform better and train them on the job.
If you prefer to focus completely on your core business, we can completely assume your Security or Data Protection Officer roles, as-a-Service.

 
When your security governance is created or compliance achieved, the work is not finished. Our GRC team can help you to regularly monitor so that policies and procedures are respected and followed.  
We use tools available in Microsoft M365 and Azure to monitor your levels of compliance by identifying your VIPs and maintaining vigilance. Through our data classification systems, we monitor where your most precious data resides. Should these systems, applications or other assets become threatened or experience breaches, we are able to warn you to take immediate action.  
Toreon provides solutions for your organisation to take control of cyber risk and improve your security posture.  
Do you have questions about our solutions? Do you need expert advice?