Toreon sponsored the Cyber Security Challenge 2019
The Cyber Security Challenge has become a not to miss event for students and industry professionals. This year Toreon was one of its main sponsors, with a booth in the venue and its own 'Toreon challenge'.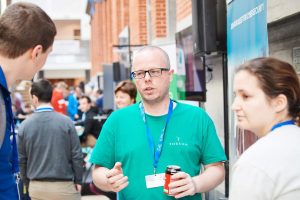 On Friday Steven and Catherine manned the booth and were subjected to some social engineering attacks by the contestants. Many of these teams were able to capture a part of a challenge solution from us this way. The teams had a lot of fun during this challenge.
At lunchtime the teams battling for the finals on Saturday were announced and the teams that did not make the cut had a chance to play another game. Here all sponsors were role-playing employees of a hacked company and the contestants needed to figure out what happened. This was again a lot of fun seeing how the teams ran from one sponsor to the other trying to ask the right questions and solve the mystery.
On Saturday Toreon hosted one of the sponsor challenges and we opted to create a role-playing game in the style of a 'choose your own adventure' game. We received a lot of positive feedback on the style of this challenge; especially the original approach was appreciated by the finalists.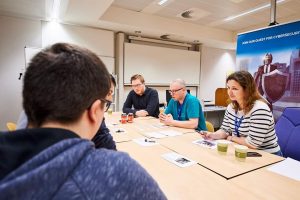 Saturday afternoon we watched the proceedings of the finals where Wouter, one of our interns, was performing exceptionally well. His team was constantly running in second and third place and they were able to grab second place in the end!
During the prize ceremony our managing partner Wouter Avondstondt handed out prizes to two winning teams. They received a copy of Cryptomancer, a role-playing game that combines cyber security with a fantasy setting.
Want to know more?