Threat Modeling Online
or virtual Whiteboard Hacking training
Threat Modeling Practitioner Training
We created a hybrid online training we will teach you to become a threat modeling practitioner; how to threat model, and "build in" security as part of your secure development practice. This training is a blend of self-paced digital preparations with action-packed hands-on live labs delivered by our threat modeling experts.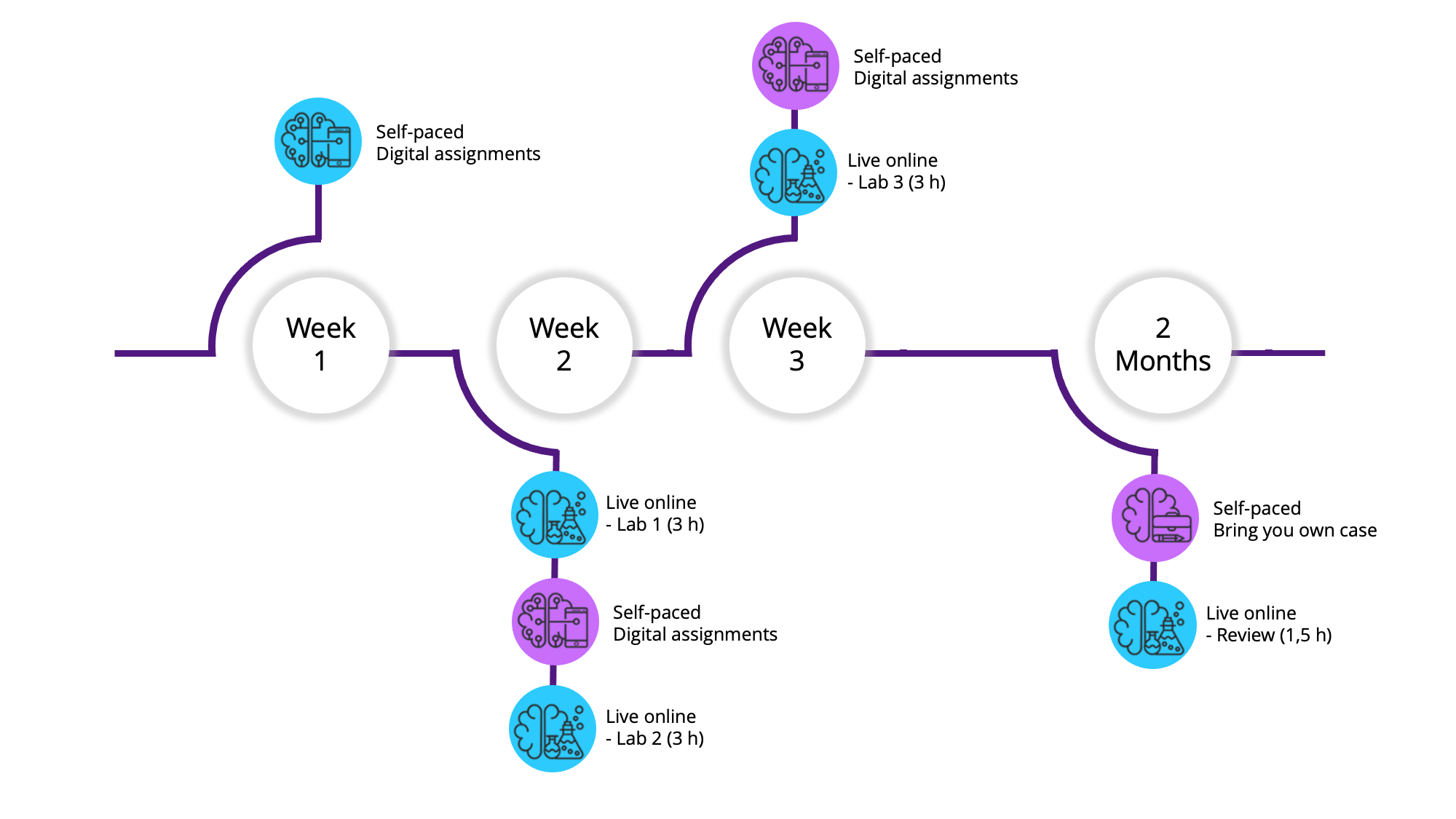 This training is online, taught in English, and involves 24 hours of materials (self-paced and live labs) over of 2 months.
Discover the full training description on our subsidiary Data Protection Institute training page here.
Since 2021 we deliver our threat modeling training through our subsidiary Data Protection Institute (DPI).
Discover and register for our new Threat Modeling Practitioner training on the DPI website.
"Sebastien delivered! One of the best workshop instructors I've ever had. (Black Hat training participant)"
"I took Whiteboard Hacking training with Sebastien and it really helped me understand how to threat model properly. I don't think I have found any other training to be as comprehensive or deep and Sebastien provided relevant examples. I would highly recommend this training to others interested in Security. (Jeevan Singh, Engineering Manager, Application Security at Segment)"
"Just finished your excellent Threat Modelling course, led by Steven Wierckx together with colleagues from all over Europe. It was really great, and comes recommended from my side to anyone interested in developing IT systems that are secure by design. (Fedder Skovgaard, Enterprise Architect at Energinet.dk)"
"I feel that this course is one of the most important courses to be taken by a security professional. (Black Hat training participant)"
"The group hands-on practical exercises truly helped. (OWASP training participant)"
"Toreon's comprehensive Threat Modeling training has enabled several Trend Micro R&D teams to identify software security risks at the design phase with a structured approach. (ChiChang Kung, R&D Architect at Trend Micro)"
"Modern, comprehensive threat modeling techniques. (O'Reilly training participant)"
Read a blog about Threat Modeling
In this Summer edition of our newsletter, Brook Schoenfield shares his insights on a wider adoption of threat modeling practices,…
In our May edition of the TMI newsletter we show off The AI Attack Surface Map, a resource for thinking…
In this blog post, we will explore how OWASP SAMM threat modeling can take security practices from "good" to "great"…