Medical Device Threat Modeling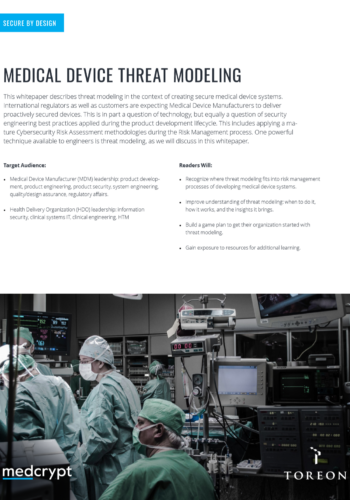 This whitepaper describes Threat Modeling in the context of creating secure medical device systems. International regulators as well as customers are expecting Medical Device Manufacturers to deliver proactively secured devices.
Threat modeling training for medical devices makers
We developed a 2-day in-house course with practical use cases, based on real world projects and our experience with Medical Device Manufacturers.