Cybersecurity Start Track
Begin je Cybersecurity Journey op de meest kosteneffectieve manier.
Cybersecurity Start track in detail
Het Cybersecurity Start Track pakket is de meest kosteneffectieve manier om je security journey te beginnen. Krijg een eerste beeld van je huidig security niveau samen met een actieplan met duidelijke stappen om te beginnen aan je Cybersecurity traject.
Cybersecurity Start track
Prijs te betalen door KMO 5.134 euro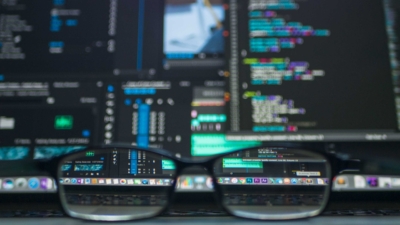 Het meest kosteneffectieve pakket om je Security Journey te beginnen. Krijg in 2 stappen een volledig beeld van je huidig security niveau en krijg een duidelijk actieplan.
Analyse fase: We starten met een stevige analyse van je huidige beveiliging. We doen dit door een combinatie van een penetratie test en holistische risicoanalyse.

Rapportage & roadmap: Je ontvangt een duidelijk rapport dat zowel de business als technische risico's beschrijft, alsook een roadmap om de belangrijkste risico's weg te werken.
Niet zeker of deze pakketten de meest geschikte oplossing zijn voor jouw KMO?
Partnership met VLAIO: Samen bouwen aan je #digitaletoekomst.
De cyberveiligheid in bedrijven verhogen, dat is het doel van de Vlaamse overheid. Daarom heeft Agentschap Innoveren & Ondernemen (VLAIO) 9 dienstverleners geselecteerd om kmo's hierin te adviseren en begeleiden met elk hun eigen aanpak en expertise. Toreon is er hier één van. De 9 cybersecurity verbetertrajecten vind je op www.vlaio.be/cybersecurity .
Deze maken deel uit van het Vlaams beleidsplan cybersecurity. Meer info over het beleidsplan vind je op www.digitaletoekomst.be.
Nog steeds te duur? Voor beperktere security trajecten kan u beroep doen op 'KMO Portefeuille' subsidies, waarbij u als kleine onderneming een tussenkomst van 45%, of als middelgrote onderneming een tussenkomst van 35% kan verwachten met een maximale tussenkomst van 7.500 euro. Meer informatie? 

Onze klanten aan het woord