The fresh trainee of Bell-Toreon
Hi, my name is Matthias and this is how I experienced my first month as a trainee at Toreon. 
The job
As a trainee you are part of the academy team, which focusses on gathering and distributing knowledge throughout Toreon.
But wait! As the first month went by, I got to know more people and what they work on and it became clear it is all about the people of the world. After all that is what consultancy is all about right? Helping the people and making them smarter, wiser and more aware. We accomplish this with trainings, workshops and awareness sessions.
Every employee also gets to set up his/her own Personal Development Plan. In case of a trainee, you get a modular curriculum which you can shape and mold to your own taste. This is an example of how I structured my curriculum, the Qs stand for the time period (yearly quarter) after which I plan to gain the knowledge.
Other than just absorbing information, you can pair every section with customer projects for some practical experience. I did exactly that and got my first billable hours which I regard as a personal milestone.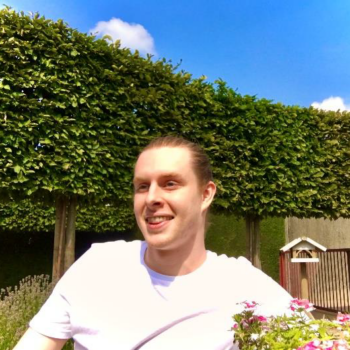 The peeps
My first impression was that the entirety of Toreon is 1 big family. This sort of resembles the horizontal structure which enables everyone to ask anything to anyone.
Everyone supports the "No judge" atmosphere which really enables you to think more freely and openly. In addition, the wide baseline knowledge ensures that at least one person can help you.
The feels
The onboarding process was very smooth and clear. It was split up in the categories assets, HR, sales and market teams which made it structured and straightforward. If something was unclear, we could always review the presentations afterwards. The assets were in my opinion the most fun since we got to play with our new toys!
Coming from a student's perspective, it is an immense change on how Toreon approaches the work-life balance compared to the educational system. Although there are a few fixed boundaries, how you arrange your work and study between those is completely up to you (in agreement with the team of course).
The most appealing core value to me is the knowledge sharing, which nicely resembles my first month as a trainee. I cannot imagine there was a day I didn't!