Innovation at Toreon

In a digital world in motion, security doesn't stand still either.
Toreon is committed to keeping ahead of the curve and to challenging our employees to look beyond today and create a vision of the future.
Innovation is a core project.
It involves 2 tracks: first, the creation of security in new technologies (R&D) as a long time vision. Second, the creation of new products based on current knowledge (product development) in the short term.
Internally, product development is known as 'Project Warp Drive'. Our commitment is to create at least 10 viable security solutions aimed at specific markets in the first year. The goal is to have available more standard solutions that truly help our clients to improve their security level. These are based on the current knowledge of our consultants, Toreon's existing intellectual property and new developments.
These standard solutions will allow young consultants to more easily be able to bring value to our clients, creating more efficiency in delivery and cost savings to our clients.
R&D is propelled by world changing developments that peak our interest. As a matter of professional reflex, our response to new developments is: what security questions does this tenchology raise and how can we add value by supplying security?
Two emerging technologies are catching everyone's eye. They are set to change the technological landscape significantly and create new questions to be answered in security: Blockchain and Artifical Intelligence.
Artificial intelligence
In the field of AI, security issues are already popping up. How can certain AIs be fooled? Cases are known of self-driving cars wrongly registering traffic signs by small edits to the signs. An AI can be trained to wrongly interpret images that are trivial to recognize with the human eyes and brains.
Next to hacking, there are intrinsic problems popping up in the way we are doing AI now. When an AI fails, it usually fails miserably! In an ever more AI run world, the consequences could be dire!
Toreon is following these developments closely and investing time and funds in the investigation of AI security issues, to be the first in our field to offer insightful solutions for soon-to-be common AI deployments.
Are you interested in AI and want to explore security options in this field? Get in touch! We have a job for you.
Blockchain
Blockchain is a 'technology waiting for a use case'.
Public blockchains have already proven their worth with the creation of cryptocurrencies.
The mood is now one of possibilities.
At Toreon, we are keeping a close eye on developments in Belgium, to see where we can add value.
Blockchains provide new options in distributed applications, smart contracts, identity and assets transfers. But it is still code. And code can be badly written, wrongly designed, hacked and abused.
Furthermore the access to valuable blockchain assets, puts extra pressure on us to provide proper, secure key management processes and tools.
The fields of governance, risk and compliance, and especially privacy law compliance are set to be challenged by these new technologies.
By investing resources in the research of blockchain technology early on, we hope to be go-to party when security questions start popping up.
If you are interested in working with us on blockchain security, get in touch. There is work to be done!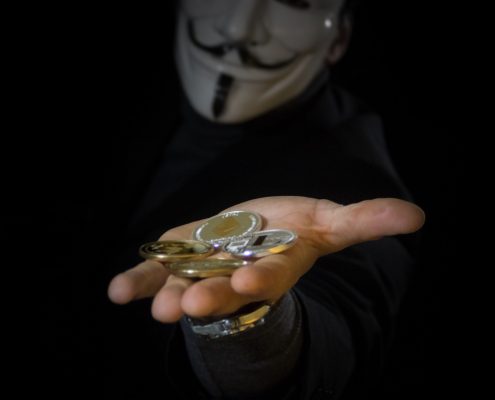 https://www.toreon.com/wp-content/uploads/2019/06/hand-3077533_1920.jpg
1920
1783
David Commers
/wp-content/uploads/2016/07/logo.png
David Commers
2019-10-23 13:00:56
2019-10-23 13:14:24
The importance of security in blockchain and why we created Torbuck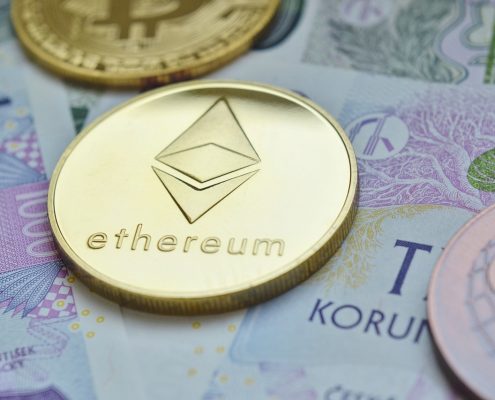 Toreon is proud to announce that we will be launching the Torbuck in the beginning of May, 2019. Torbuck is our own cryptocurrency. It will enable our employees to value their knowledge and be rewarded for sharing it. Effectively, we are…
https://www.toreon.com/wp-content/uploads/2019/04/ethereum-3818347_1280.jpg
853
1280
Wouter Avondstondt
/wp-content/uploads/2016/07/logo.png
Wouter Avondstondt
2019-04-12 13:38:44
2019-09-30 17:24:25
Fostering a knowledge economy at Toreon using cryptocurrency
On the 19th and 20th of December, Toreon will be at the Niveau S event. This event is targeted at government services and the activities will be an exciting mix of seminars, R&D demonstrations and a job/internship speed dating area. The…
https://www.toreon.com/wp-content/uploads/2018/12/Niveau-S.jpg
400
600
Jelena Verschueren
/wp-content/uploads/2016/07/logo.png
Jelena Verschueren
2018-12-12 18:41:25
2019-09-30 17:25:27
Toreon @ Niveau S