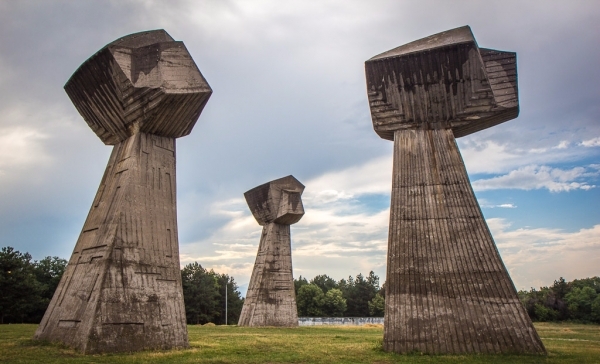 When looking for the EU Network and Information Security directives I found out that googling just 'NIS' does not reveal the hot potato I was looking for. The first page of the Google search results pointed me in the direction of Nis, a city in Serbia. Things to do, reviews from travellers, where to eat, buying flight tickets… Anything you want to know about the he second largest city of Serbia, but no sign of the directive.
Hold on … maybe there is … . but I admit it's quite hidden. Let me explain.
On one hand, citizens of Nis are connected to the electricity network and the digital network, they use and drink water, they go to banks for their financial stuff and … they even have an airport: The Constantine the Great airport! On the other hand, NIS is applicable to a variety of sectors such as energy, transport, health, the financial sector, water supply and digital infrastructure. All these sectors are active in Nis!
So yes, there is a clear link between Nis and NIS. I hear you thinking: So what? Nice story, but what's your point? Well … you 're absolutely right. There is no point and in fact there is even no link. Another Google search revealed that after all Serbia is not a member of the EU (yet) meaning that NIS is not yet really applicable to Nis.
What a pity… that's where this story ends.
Providing details about the notification of security incidents, how to handle cross-border incidents, the role of Enisa and how ISO 27001 can play an important role towards NIS compliancy… They just don't fit in this story anymore.
But don't worry, I'll consider writing another post to explain these interesting matters, but first … I will check some reviews from travellers to Nis.
https://www.toreon.com/wp-content/uploads/2018/07/NIS.jpg
364
600
Youri Biesmans
/wp-content/uploads/2016/07/logo.png
Youri Biesmans
2018-07-19 15:59:29
2019-09-30 17:26:35
How not to google the NIS regulation