My first month at Toreon went by in the blink of an eye. It seems like yesterday that I felt nervous and a bit anxious to go to my first real job. I remember it kind of felt like I was 12 years old again and it was September 1st, 2009. The similarities were definitely there: making lunch before heading to work, waiting for the tram at the tram station, and of course stressing about something you might have forgotten even though it's literally the first day of work. Above all I was eager to start this new chapter in my life, which would undoubtably change my life. 
As much as there had been a comparison between my first day at Toreon and my first day in middle school, there was absolutely no comparison between my first month at Toreon and my first month at middle school. For starters, Toreon offers trainees a lot of freedom from the get-go. We are able to manage our own schedule and time as long as we stick to some important rules, like what tasks have precedence over other tasks. While having this ability we are still being watched by our designated mentors who guide us when stuck.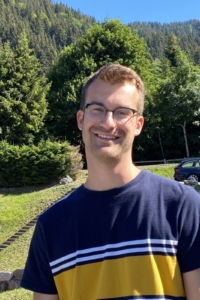 ``Toreon offers trainees a lot of freedom from the get-go.``
Secondly, I have the opportunity to assemble and follow my own personal development plan which consists out of our premade trainee learning plan, but also some more personal soft skills I want to work on.
Thirdly I can plan my study. I already mentioned the premade trainee learning plan which consists out of different technical skills or certifications we have to aim on getting. There are no prefixed data on studying, we have the opportunity to decide this ourselves. In my first 2 weeks I planned a total of 5 study days so that I could be helpful on the first project where I was designated to. As I am noticing right now this is starting to pay off since I am more and more involved in projects with actual clients.
Fourthly, we have the ability as trainees to help move Toreon to the next level by putting some time into OKR tasks or internal projects. I personally had the chance in helping the threat model team in publishing the opensource threat model playbook. We, as trainees, are also looking on how to improve the traineeship by making some sort of internal training framework.  
It is impossible for me to shortly summarize my first month at Toreon. The amount of knowledge and information I receive on a daily basis are, to me, of unseen proportions. I look forward in using this knowledge to better Toreon and myself in the process.